Sacred Earth Design staff is staying current with all the latest teaching and on the ground trials that are on the forefront of regenerative and ecological design. We have been focusing on water in ecological design systems which on a landscape scale is pond building, key line design, and earthworks. Two of the current masters of design in the realm of broad acre design are Darren Doherty and Warren Brush. Both of these teachers have installed and consulted on thousands of projects throughout the world.
We attended Darren Doherty's 3 day intensive design consult at the MA Center in August 2014.
Hands on Earthworks training with Warren Brush at Casitas Valley Farm in Santa Barbara area December 2014.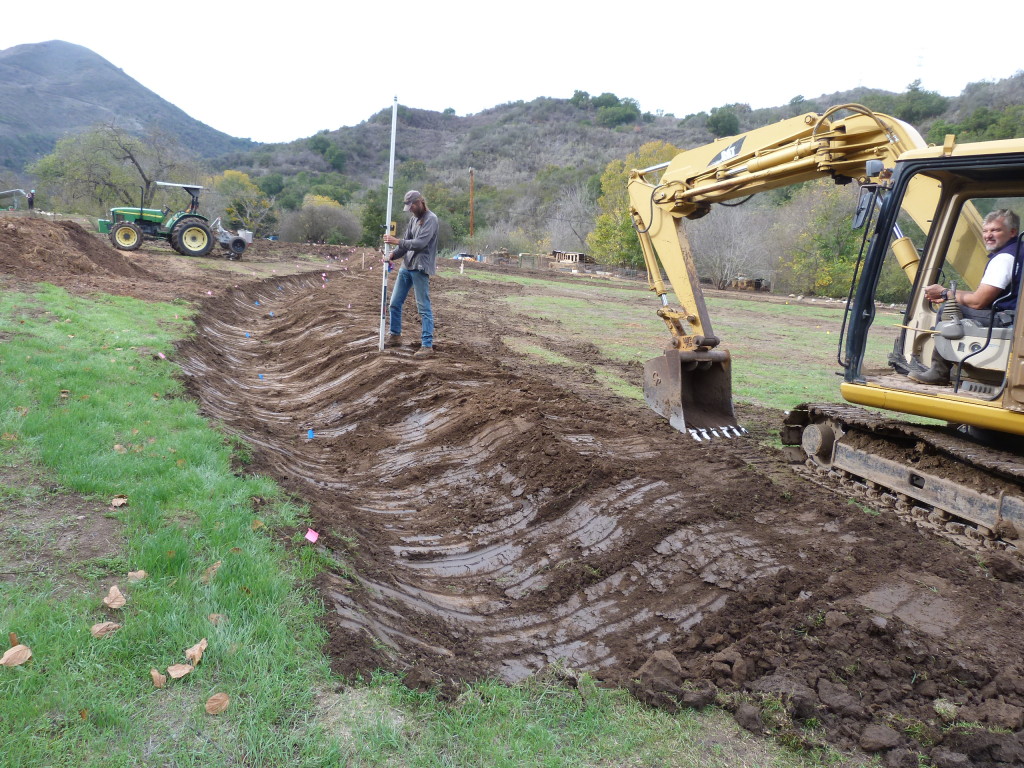 We will be attending the Savory Institutes class in Feb 2015 on Holistic Management
We are offering a range of classes in 2015 to bring this knowledge to the Rogue Valley area. The focus will be on hands on weekend classes that are aimed at folks with a background in ecological design or permaculture and want to get more advanced hands-on training to learn how to implement projects on the ground.
Call us for more information about 2015 classes. 541-488-0248